I finally got through the 5-DVD set of Big Love (thanks Netflix) and have screencaps to share. To recap from the other thread, Wendy plays Peg Embry. She is married to Don Embry (Joel McKinnon Miller), the best friend of the main character, played by Bill Paxton. Don is also married to two other women, Verne and Jo-Jo. It is unknown exactly how many children she and Don have, but I believe she has at least 3 sons. One is the best friend of Bill's son, and two others she mentions in the Viagra Blue episode as being involved in the war. Peg and Don have been married 27 years as of Season 1. She works at Hendrickson's Home Plus (the store owned by Bill) as an accountant and seems to be Bill's first wife Barb's best friend.
From Viagra Blue:
Wendy's first episode. We first see her when Barb (Jeanne Tripplehorn) comes to visit. They have a bit of girl talk, discussing the problems that come along with 2nd and 3rd wives. Peg claims that antidepressants really help. She mentions she and Don have been married 27 years. In her second scene of the episode, Don and his 3 wives have come over for a little party with Bill's family, complete with card playing.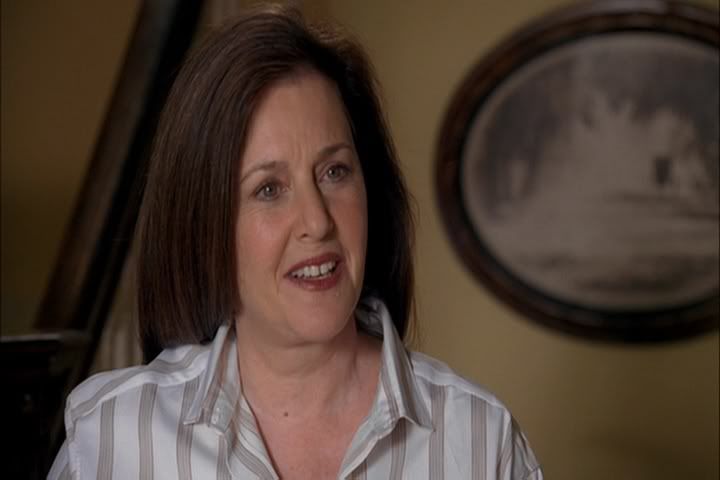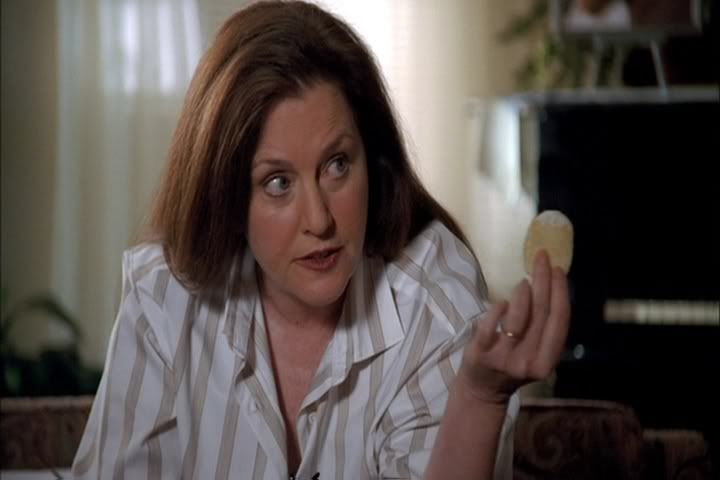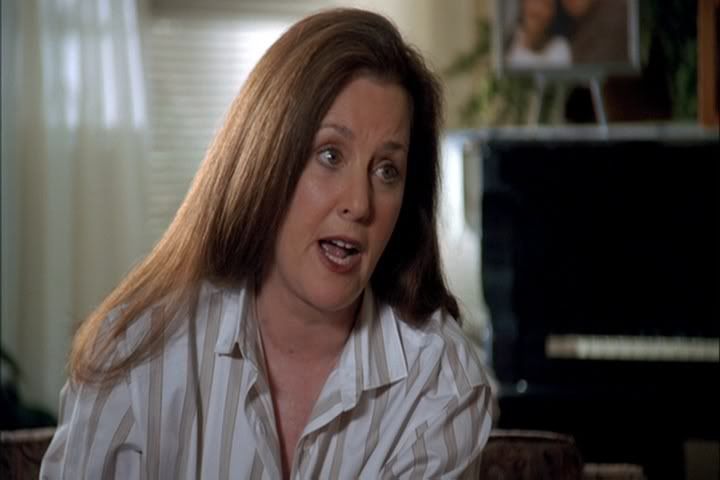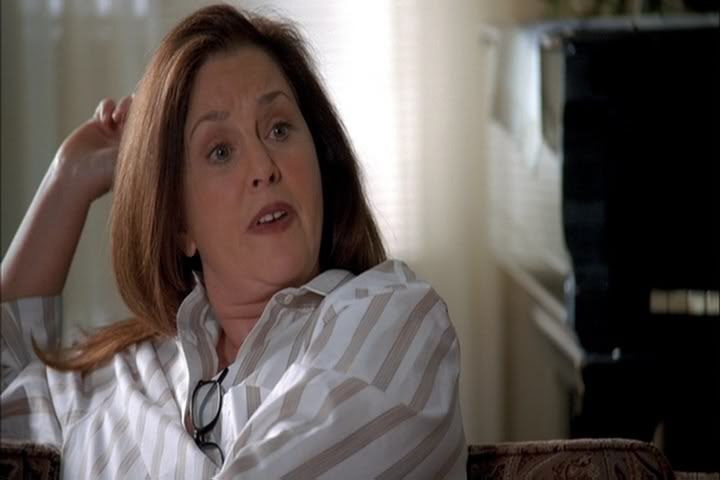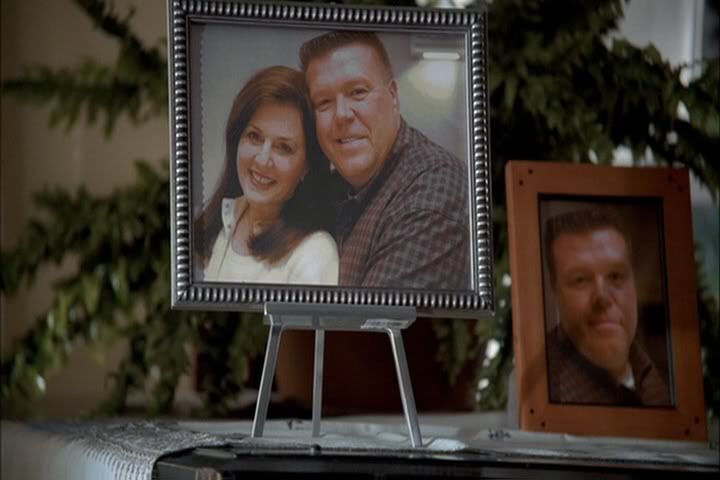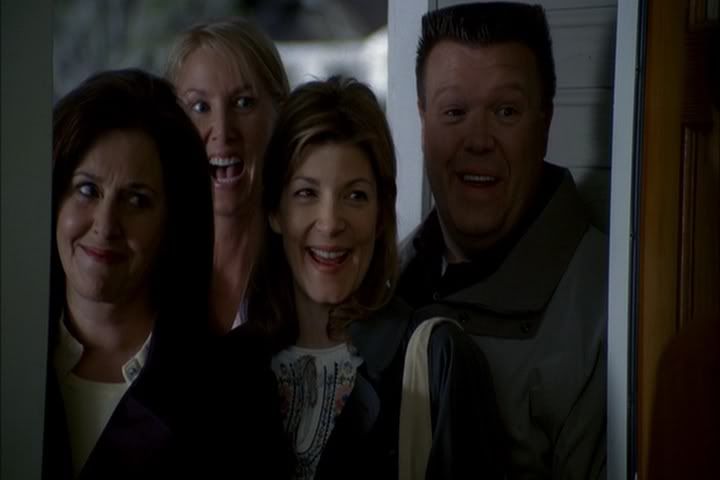 with Bill's wives #1, 2 (Chloe Sevigny) & 3 (Ginnifer Goodwin)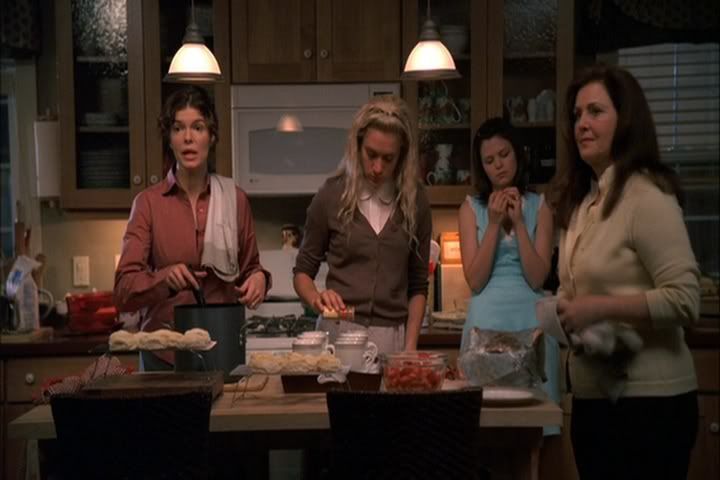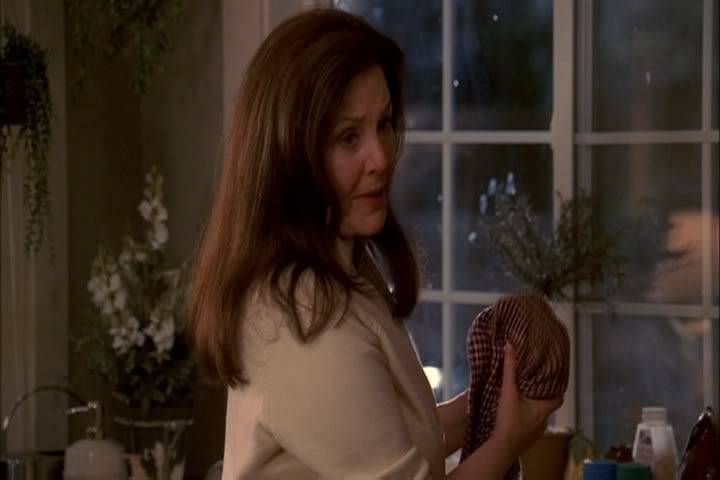 From Roberta's Funeral:
She has a confrontation in the bathroom with one of the Hendrickson Home Plus employees. Earlier in this episode, the employee, whose name was Wendy (which was quite confusing) had come to Bill because she believed that Don and Peg were polygamists. Wendy (the character) accuses Peg of wanting to fire her because of what she knows and Peg replying that they wouldn't want to do that because "she's the best junior bookeeper they ever had."