Hi, everyone,
I lost this link months ago. We just got a new computer and found it buried in my favorites.
We've had an awesome summer. We went camping at ft Wildnerness in Walt Disney World. We had a magical time and the boys had a blast resort hopping by themselves!!
We stopped off in Mississippi where we used to live, lots of good stuff going on there. The coast is really recovering from katrina, and it was good closure for me to see it again.
After coming back, the kids and I started doing Extra work on Friday Night Lights. The second shoot we went to, we asked if we could meet a certain somebody and the answer was YES!!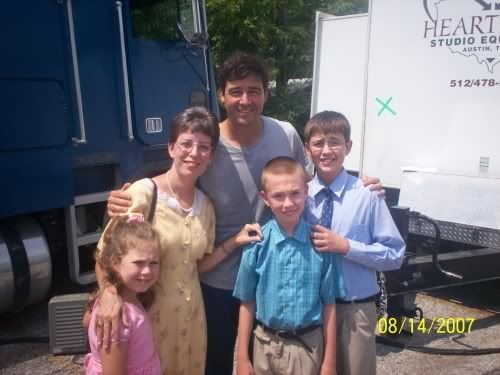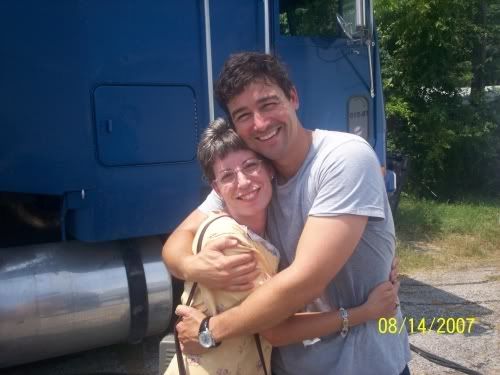 Kyle is just as handsome in real life as he is on film. he was unbelievably gracious and down to earth. We gone to a couple of more filmings since then and the behind the scenes stuff is awesome. We are so blessed to be a part of this show.
Today, Benji is going to find a huge surprise in his guestbook when he comes home.
Benji's guestbook!
Benji and his brother and sister are doing well. Benji is healthy and happily involved in middle school this year.
I'm working childcare at my church and loving it. Three years old is my favorite age group and the money isn't too shabby either. I hope everyone here is doing well. I'll try to not be such a stranger now that I found you all again.
Take care and God bless,