In this thread, I'll be posting various pie recipes from the 1943 Better Homes & Gardens Cookbook. It is amazing - for
me,
at least - to see just how many pie recipes are in this book, especially when one considers that in 1943, WW2 was going full-blast. And, rationing of many food items, such as butter, sugar, flour, etc., would've presented a problem for many of these recipes with unpredictable shortages, and so on. Well, I
was
gonna transcribe the recipes. However, I found, through experimentation, that our scanner makes decent images of the pages of my book. The pages are definately toned with age but, still readable. So, let's see what kinds of pies were popular during the War-years!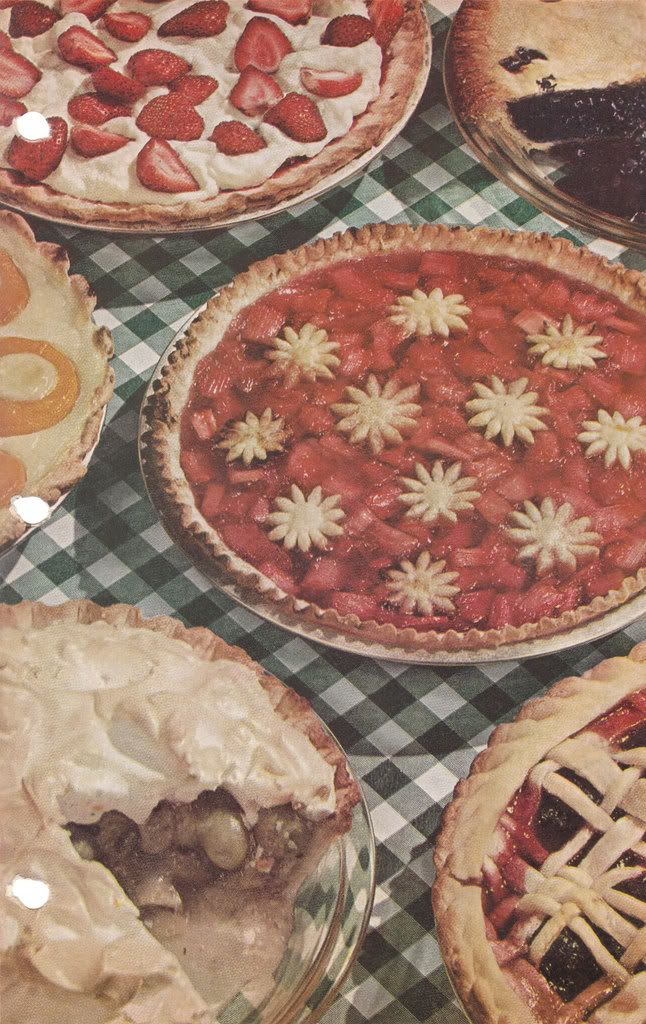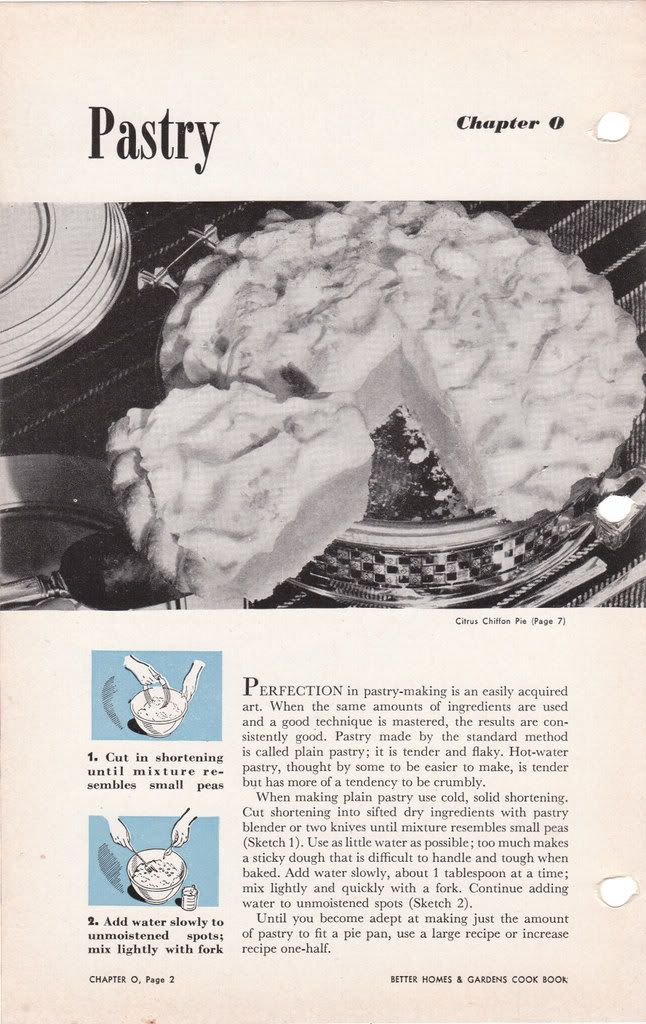 Wow!! This saves lots of time, instead of taking the time to type out all these recipes with
my
terrible typing speed! Anyway, see what you think of these recipes and ask yourself if you'd want to try any of them! There are many more pie recipes here. Tomorrow, I'll continue with PART II and Chiffon, and other interesting pie recipes!
Steve